Chelu is not just motorhome rental. With us you can also book a car to facilitate your travel. Discover our car ranges, we will provide you with assistance.
Our formula for your worry-free holidays
Relax, you don't
have to do a thing
Sports
equipment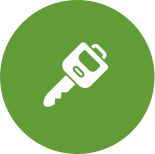 We'll bring it
directly to you
Travel light, you'll
find everything on board
Discover our vehicles
An RV holiday is the perfect travel solution for families or groups of friends who want to explore the beauty of Sardinia in complete freedom. Traveling by RV is comfortable because you can follow your own schedule and have no constraints of time and place. It is economical but still adventurous and, by choosing us, it's simple and worry-free, since we'll supply you with everything you need on board and a vast range of accessories for all your travel needs. If you have a pet, bring it with you! Chelu Camper really thinks of everything.